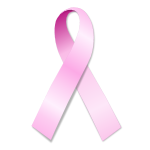 The Susan G. Komen Nashville Ride for the Cure is coming up in just a couple of weeks (April 18th), and I will be cycling the long track, which is a half-century (50 miles). This event is (obviously) to raise awareness, and more importantly money, for breast cancer research, mammograms, etc. etc. Really, we cyclists just like to think that there's
some
reason we're out killing ourselves on the slopes of some hill somewhere.
Anyway, it's for a good cause—after all, the world would be a much sadder place without breasts. I'm trying to raise at least $100 before the event, and would love to have your help. You can donate online through
this direct link
. Thanks for the help!
P.S.: alternate titles for this post could be "Pedaling for Pillows", or "Biking for Bosoms", if you prefer.